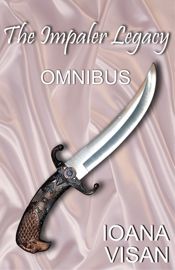 The Impaler Legacy Omnibus
will include the following:
The Impaler's Revenge (novella)
Sweet Surrender (short story)
A Victory that Counts (novella)
Casualties of War (short story)
Order Restored (novella)
The Third Wheel (short story)
Yes, the last short story is new, and the description goes something like this:
Liana and Jesse take a day off after the events in Order Restored. But where is Max?
A bonus story in The Impaler Legacy series, a vampire saga like no other.
For a chance to get an advance reading copy, sign up for the
blog tour
.