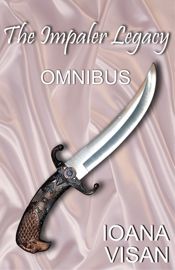 After almost a year since
The Impaler's Revenge
was released, the series is complete and
The Impaler Legacy Omnibus is finally out.
Vampires, right. Some might say I came a little late to the party, but I beg to differ. Despite all the vampire literature available out there, it's not so hard to come up with a novel concept. All you have to do is discard adolescents, drop steamy sex scenes, and not have your vampires come from Transylvania. If you make Vlad Ţepeş their mortal enemy, it's even better.
Of course, it's not that simple. But it's fun, and I had a lot of fun writing about Liana, Max, and Jesse's adventures. I hope you enjoyed reading them too. I will miss these characters, but they earned their right to rest. There are other stories waiting to be told. See you in the next book!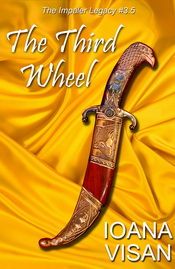 The Impaler Legacy Omnibus includes the complete series, consisting of:
The Impaler's Revenge (novella)
Sweet Surrender (short story)
A Victory that Counts (novella)
Casualties of War (short story)
Order Restored (novella)
The Third Wheel (short story)
As you might have noticed, the omnibus edition includes a brand new story,
The Third Wheel.
This story didn't ask itself to be told. As far as I was concerned,
The Impaler Legacy
series had come to an end. But it was summer, it was hot, and I was bored. With the vacation just around the corner, I didn't want to start working on a new project just to have to put it on hold so I began to wonder what Liana and Jesse might be doing. At the end of the series, it seemed like they could use a vacation too. But what was Max doing during all this? And so the story came to life, simple as that.
The Impaler Legacy Omnibus and The Third Wheel are available through Amazon and Smashwords (and soon other channels too). Like with the other short stories in the series, The Third Wheel is free on Smashwords. Since Amazon is taking it's time to match the price, I've dropped The Impaler Legacy Omnibus's price to $3.99 for the time being.
And if you worry about missing Liana, Max, and Jesse when you're done reading, don't. There are some kick ass character interviews scheduled as part of
The Impaler Legacy Omnibus blog tour (April 7-13) so stay tuned!