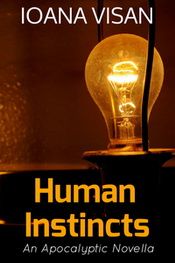 Thanks to
Alishia
for interviewing me for her
A.D. Duling's Diddley Doodle Dandy Writings
blog.
Human Instincts
is available on Amazon, Smashwords and other online stores. Find the links in the right side bar.
Later edit:
Regarding the upcoming projects, I think I need to clarify something: aside from the self-publishing, there are several other projects I'm working on. Chances are the Romanian stuff will get published first so my English speaking readers will have to wait for a bit, but no worries,
Evolution 2
is coming out on August 15 and it includes my story "Beneath the Skin".
2nd edit:
And this was my 500th post.