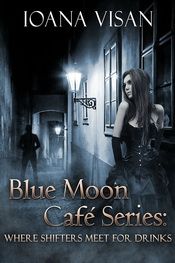 It's time for
Blue Moon Cafe Series: Where Shifters Meet for Drinks
to get a makeover too. This one is more drastic, brand new cover by Robot Brain Design, and another round of proofreading by
Lynzie Fitzpatrick.
This little book was a surprise for me because, despite being a short story collection and not very long, it sales better than all of my other titles, which proves there's a huge market for paranormal out there.
So, if you want to read about shapeshifters, here's your chance. It's only $0.99.
Blue Moon Cafe Series: Where Shifters Meet for Drinks
is available as an ebook through
Amazon
,
Smashwords
,
Barnes and Noble
,
iTunes
, and
Kobo.