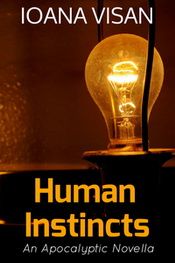 Human Instincts
English edition ebook cover got a makeover.
The original was two years old and looked very amateurish. Back then, it was my first self-published title, and I still had a lot to learn. The new cover looks... less so. Hopefully! :P I kept the image and the colors, but fiddled with the fonts a little. I'm happy with it at this point.
Human Instincts
is available on
Amazon.com
,
Kobo
,
Barnes & Noble
,
iTunes
, and
Smashwords
.
And don't forget about the
Romanian edition
available
here
.