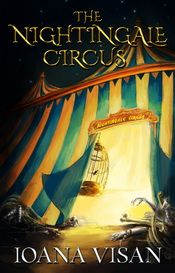 There are lots of goodies in April, and no, this is not an April Fool's joke!
First,
The Nightingale Circus
is discounted to $0.99 on
Amazon
between April 1 - April 7.
Then, there's another BookLikes
giveaway
you can enter to win a copy of
Broken People
until April 15.
And last,
The Weight of a Wing
will be released on April 16 with the promotional price $0.99. There will also be a
book release party
on Facebook with more goodies, but you will have to attend to see what they are.