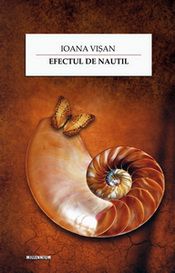 Here's another giveaway for you!
Go to
Goodreads
to win a signed paperback copy of "
Efectul de nautil
", my Romanian debut book, which includes 20 sci fi and fantasy short stories published in online magazines between 2008 and 2013, a couple of stories that won awards, and a few new ones that aren't available anywhere else.
The giveaway will be open until December 15 to all Romanian residents and, hopefully, the book will make it to the lucky winner in time for Christmas. Once again, this is my last printed copy and since it might take a while until I get more, you'll be lucky to have it.
Good luck!
Enter Giveaway