Looking back, 2015 might not have been the best year, but it was a pretty good one.
Writing:
- in Romanian
5 short (longish) stories
I also translated the entire The Nightingale Circus short story collection.
- in English
4 short stories (3 of them translated from Romanian)
2 novels, one of which will be finished soon.
Publishing:
- in Romanian
2 short stories (reprints) included in Romanian anthologies:
I submitted 4 short stories to Romanian anthologies, 3 short stories to printed magazines (one of the magazines got canceled before receiving an answer), 1 short story to an online magazine. None of them are out yet, but they will be hopefully soon.
I also submitted the Romanian version of The Nightingale Circus to a publisher. I haven't heard back from them yet. Shrug.
And I'm working on putting together a new short story collection with all the stories included in anthologies so far.
- in English
2 novels, 1 short story, and 3 other short stories/novellas in a series:
Bonds of Steel (Law and Crucible Saga #3), December, 2015
Point of Origin (Law and Crucible Saga #2), December, 2015
No Port to Land (Law and Crucible Saga #1), December, 2015
Broken Hearts (Broken People #2), September, 2015
Breaking the Chains (The Devil You Know #1), June, 2015
The Weight of a Wing (The Stolen Wings #1), April, 2015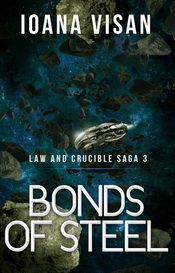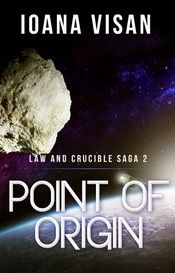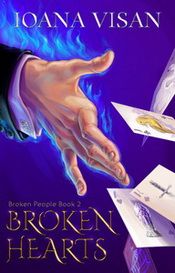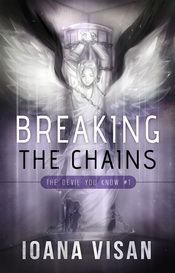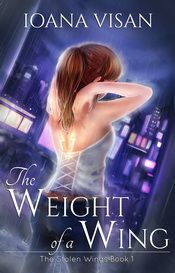 I have submitted 3 stories to magazines, and one of them has been already accepted.
Europa SF anthology is still in the works, but the project has advanced so it looks promising.
Sales:
There was one time when I thought I really made my breakthrough when The Weight of the Wing was selling like crazy in June and July, but then the sales dropped back to normal in August so I guess I'm not there yet. It's a little frustrating because the feedback is good. They're just not selling as well as they could.
Reading:
According to Goodreads, I read 103 books this year. Only 7 were in Romanian, and the rest were read on Kindle. I'm still longing to get a new one, but so far no luck. Best reads were Lois McMaster Bujold's Vorkossigan saga, V. E. Schwab's Vicious, and Genevieve Valentine's The Girls at the Kingfisher Club.
You can check my year in books here.
Formatting:
After the health issues in the spring, I cut back on work and formatting got the burn of it, but feeling less stressed is more important than money.
Cats:
We still have three cats left after our neighbor's dog killed Foxy over the summer. :(( Mamma cat is acting weird as usual, now that it got cold she's staying at home, but all summer was out and pretended she didn't know us. Monsy put on weight because he's missing little brother who is away. And Moti, our visually impaired cat who no one thought would live this long, is doing just fine.
Vacation:
We spent a nice week in Vienna. Unfortunately, it was the only cold week the entire summer.
Health:
One week spent with IVs in the spring, but less colds than usual, and less reflux episodes in the fall, yay. The insomnia is starting to become a problem, though.
So 2015 wasn't bad. What I want for next year, aside from the usual health, happiness, joy and luck for me and my own, is a 10-day vacation somewhere hot with no stairs, and 4 book launches. It's not a lot to ask, is it? I'll keep you updated with the progress. See you next year!