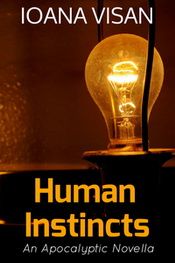 One more Human Instincts review:
"

When it comes to the whole apocalyptic world, I think the author did a great job creating it. The apocalyptic scenario created is believable and I quite enjoyed the whole story surrounding the virus and its cure.
There's a big scientific component to the story that can sometimes become difficult to understand for people who (like me) aren't exactly science oriented.
All in all, I really did enjoy this novella. It is well-written, well-researched, fast paced and interesting."
Read the full review here.



Human Instincts

is available on Amazon, Barnes & Noble, Smashwords and other online stores. Check out the links in the right side bar.