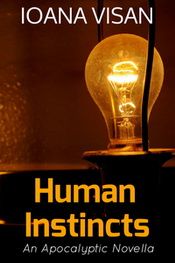 New
Human Instincts
review:
"I really like this book. It was interesting and plausible. However, it was too short!" - Tracy
Read the full review here.
I won't post every review I receive, but for now all this is still sort of new for me and I'm excited to see how various people perceive the book. I noticed that several commented on the length and how it should be a full length novel. And when I think that after finishing it I was like "Damn. This should have been half its size."
Human Instincts

is available on Amazon, Barnes & Noble, Smashwords and other online stores. Check out the links in the right side bar.