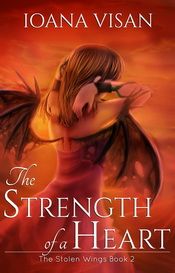 As you know by now, The Strength of a Heart, the second book in The Stolen Wings series, will be released on March 15.
If you have a book blog or just enjoy reading urban fantasy, you're invited to
sign up
for the release day blitz promo and help spread the word.
ARCs should be ready soon, so don't miss this chance to read the book for free. Free review copies of the first book are also available if you haven't read it yet.
Of course, you'll have to write a review, but this is a small price to pay for a free book, right? :)