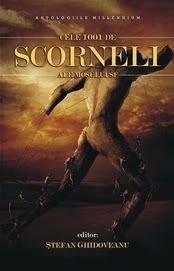 The
first review
of "
Cele 1001 de scorneli ale Mosului SF
" has appeared on-line in the December issue of
Nautilus
.
The reviews is written by none other than Liviu Radu and he only has good things to say about the book.
As usually, Mr. Radu floored me with his comments. According to him, I have already reached the stage of established writer. I don't know about that, I can only hope it to be true.