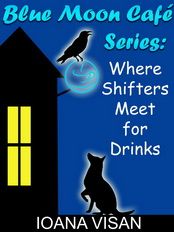 For people to buy your book, they first need to hear about it, and just being aware of its existence is not enough. They need to see testimonials that the book is worth the money spent to buy it. Hence, you need reviews.
In the beginning, to get reviews you have to actively ask for them. Don't count on family and friends to do it, few of them will find the time to read and review, and possibly even fewer will be interested in your genre. The alternative is to find book bloggers and send them free copies in exchange of honest reviews.
After spending a lot of time on the internet, looking for blogs specialized in my genre (there's a lot of fantasy and YA but not so much sci fi), here are my numbers (I did this for Human Instincts, not for Blue Moon Café Series):
- 170 queries sent
- 22 said no from the start
- 10 of them offered interview/giveaway/spotlight post instead
- 35 agreed to review the book
- 13 published their review already.
Keep in mind that most book bloggers worth contacting are booked for several months ahead and have miles long piles of books waiting to be read.
Giveaways
Another way to get your book to people is through giveaways.
On blogs works, but that doesn't guarantee you a review. It's better to do it on review sites like LibraryThing and Goodreads. It still doesn't guarantee you a review, but the chances are higher to get at least some stars since people frequenting this type of sites are more used with the practice.
LibraryThing has a special program for ebook giveaways. I've offered 25 copies. 33 were requested and 2 reviews showed up already.
Goodreads only does it for physical book, but there are several groups that offer the same service, connecting authors with readers.
Bad reviews
Yes, it's unavoidable. Bad reviews happen. My method to treat them is to check first what other reviews the reviewer has written. If he or she gave one star to Frank Herbert's Dune, then they are definitely not my target audience and I have no reason to feel bad about it.
Tomorrow, we'll focus on marketing strategies. Until then, check out
"Blue Moon Café Series: Where Shifters Meet for Drinks"
(Amazon
,
Smashwords
), discounted from $2.99 to $0.99 during the holidays, and let me know what you think.