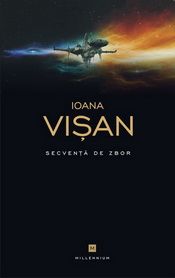 In case you don't know it already, Secventa de zbor (Flight Sequence) will have the official book launch on Sunday, April 3rd, at 12:30 at Final Frontier book fair in Bucharest.
For the complete Final Frontier event schedule, look
here
.
Unfortunately, I won't be there, sorry. I'm counting on Horia to make the book a nice presentation, and maybe I'll send a few words about it. Regardless of what he and I have to say about the book--we obviously like it or we wouldn't publish it--I think it's more important for you to read the book and make your own opinion. I do hope you'll enjoy it. Let me know which stories you enjoyed best.
So, if you're in Bucharest during the April 2-3 weekend, you'll find Secventa de zbor at Final Frontier.