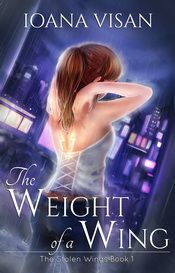 Attention book bloggers!
The Weight of a Wing
will be released on
April 16
.
If you're interested in posting a book promo post on your blog on release day, please fill in
this form
.
A giveaway will be included in the post for the readers to enter, and the book bloggers will also receive free review copies upon request.
Readers
, you're all invited to join
The Weight of a Wing Facebook Release Party
event
. We'll talk about books, toss in some giveaways, and hopefully have a lot of fun.
Thank you all!