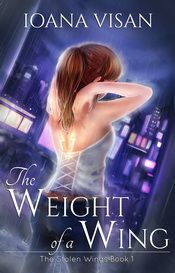 On May 29 - 31,
The Weight of a Wing
is FREE on
Amazon
!
Don't miss your chance to download it, read it, and review it.
If you received a review copy from me, please download it anyway so your review will appear as 'verified'.
And please let you friends know about the free days via Facebook, Twitter, Google+, etc.
Let's see how many urban fantasy fans we can reach! :)