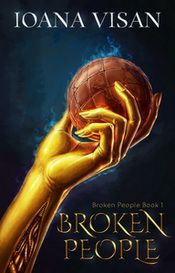 Good morning and Merry Christmas!
Did you have your coffee yet? Something sweet to start the day well? Did you check or recheck your presents? Any chance you found an ereader under the tree and now you're looking for something to read for the holidays?
Well, guess what? Santa left under my tree a present for all the book lovers out there!
Broken People is free on Amazon on December 25 - 26.
So go and
download
it. And when you finish it, you might want to check
The Nightingale Circus
too. You can thank me by leaving a review. ;) Enjoy!