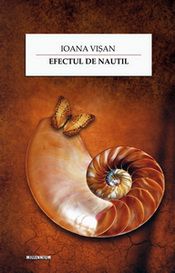 My story "
O familie de sclipicioşi
" (A Sparkling Family) can be read in the 30th issue of
Helion Online
(March-April 2013). This story won the 2nd place at the Helion 2012 writing contest, and considering that the first place was not awarded and who the competition was, I'm quite happy with the result.
It's also included in my short story collection "
Efectul de nautil
" (The Nautilus Effect). If you like printed books, you can order it
here
.
Update:
I just noticed now on the front page of Helion Online that the story was scheduled for the March 22 session of Helion Club. I'm not sure exactly what this mean. Did they read it, discussed it or what? Can someone who was there enlighten me?